Hello all, the Tier 4 shipyards are now live! A much larger selection of ships is now available. For those who are of lower rank and want a fleet ship, please read the directions below.
1. Contact an officer (captain rank or above), as they must be present during your ship buying. They will give you a temperary rank to buy the ship and then remove it once you are complete.
2. YOU MUST have contributed to the fleet, around 250k or more. This way it's a fair trade for all members.
3. YOU MUST participate in fleet events, whether its meetings or events, just try to be there when you can so we know who you are and if we can trust you with a ship.
4. Level 50 or above is required in game level in order to use the ships, so if you are below that level don't be surprised if we ask you to wait.
I hope you all enjoy the new shipyards, we've got a lot of work to do still but you're all doing great, enjoy the new ships

Regards,
Space Dynamics Inc.
Your Fleet Shipyard Construction Buddies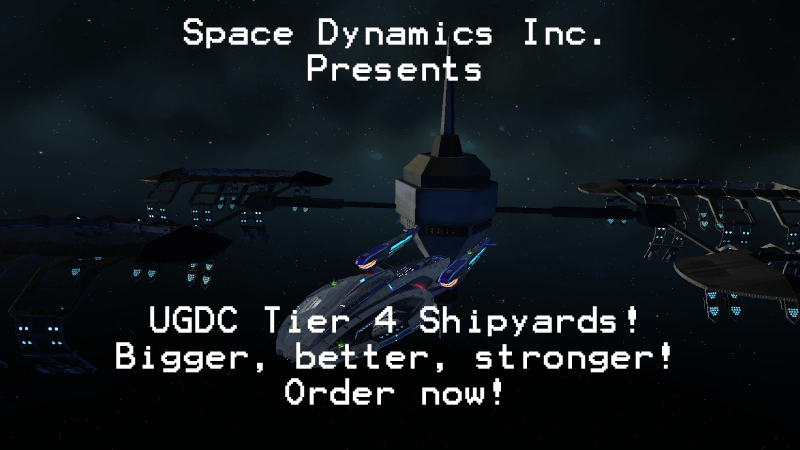 _________________
Robotic Operating Buddy, Tactical/Ace Pilot Specialist
SuperFX, Engineering Romulan
Andross, Mad Science Klingon
Broken Fax Machine




IGN

: Robotic Operating Buddy



Posts

: 86


Join date

: 2015-06-30


Age

: 22


Location

: California




Similar topics
---
Permissions in this forum:
You
cannot
reply to topics in this forum